Top 15 Astrologers In The World Who Can Change Your Life
As we know, Vedic Astrology is an ancient Indian science that is based on the movement and position of the planets with respect to time. According to Vedic astrologers, planetary motion and its position have an effect on human life and other entities on earth. It is based on the Vedic astrology chart and Vedic astrology signs. Astrology is the study of the planets, stars, and their positions that are related to human lives. There are 7 different types of astrology:-
Love Astrology
Vedic Astrology
Native Astrology
Medical Astrology
Hourly Astrology
Election Astrology
Uranian Astrology
Today we will look at Vedic Astrology and "Top 15 Vedic Astrologers in the World".Vedic astrology is different from Western astrology and derives from the Vedas, the great Hindu texts of antiquity. In its early days, Vedic astrology was used to find important dates for sacrifices and rituals. Over time it became more and more personal; People began to study its planetary movements in an attempt to understand its fate. It is also related to Yoga and Ayurveda.
TOP 15 VEDIC ASTROLOGERS IN THE WORLD
Here is the list of "Top 15 Best Vedic Astrologers in the World"
VEDICREALMS

VEDIC MONKS

ACHARYA K. N. JOSHI

K. N. Rao

BEJAN DARUWALLA

PT. AJAI BHAMBI

DENNIS M. HARNESS

P. P. RANA

STEPHEN ARROYO

Michael Erlewine

DR. SOHINI SASTRI

VIJAYALAKSHMI KRISHNAN

STEVEN FORREST

DEMETRA GEORGE

JEFFREY WOLF GREEN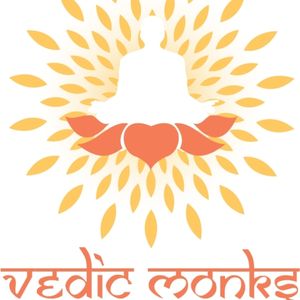 Vedic Monks is also one of the best Vedic astrologers in the world. They provide the services like Vedic astrology, horoscope analysis, numerology consultation, palmistry, Vaastu solution, Online worship, color therapy, mantra and tantra, predictions, gems, positivity counseling, and much more. They have years of experience in Vedic astrology and thousands of people feel happy after using his services. You can check your horoscope here absolutely free of cost.
Vedic Realms is the best Vedic astrologer that you can find. They are astrologers for many rich and famous people. They have more than 24 years of experience. In their words "We are not just astrologers but seekers to come to a basic understanding and put them into practice in our modern life". They did great when it comes to Vedic astrology, they have taken this science as our basic construction to make astrology more familiar to people with streamlined formats and practices.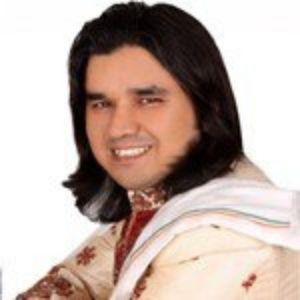 K N Joshi from India is a great Vedic astrologer in the world. He has an experience of more than 20 years in the field of Vedic astrology. He completed his study of MA in Acharya from S.I.V. (Sanskrit Institute in Varanasi), India. He also has experience in Vastu Shastra, Astrology, and Prediction. He shares his astrology services with mankind in a very interesting way and the way he chooses to provide their service is Online astrology consultation.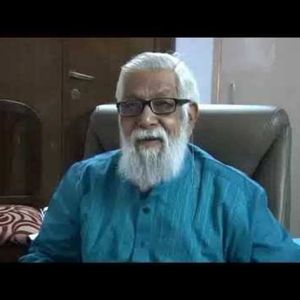 K N Rao (Kotamraju Narayana Rao) is one of the popular astrologers from India. He is from an ancient Andhra Brahmin family, and his father's name is Sr. K. Rama Rao, who was the founding editor of the National Herald. He was inspired by his mother and he take a decision to enhance his knowledge of astrology. He is the kind of person who never charges anybody to teach him/her astrology. In 1993, K. N. Rao was invited to the second conference of the American Council of Vedic astrology. He is a great and one of the successful astrologers in India.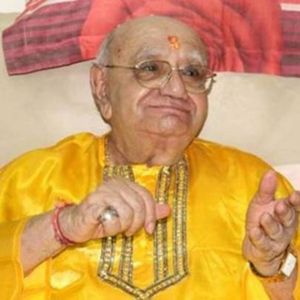 Bejan Daruwalla is a former English professor of Parsi heritage, and he was an ardent follower of Lord Ganesha. He died from pneumonia and lung infection on 29 May 2020 in Ahmedabad, India. He won the Eminence awards in 2019 from the Chief Minister of Gujarat. He was a great and one of the top astrologers of India, Daruwalla doing astrology for many high-class and famous people. The articles he writes appear in many newspapers such as News India (New York), The Sunday Times, etc.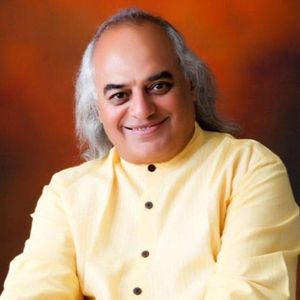 Pandit Ajai Bhambi Ji is a world-famous Vastu Shastra expert and celebrity astrologer who has been practicing astrology for over 30 years. He is a famous face as a prolific writer and on Indian television. He is also globally famous for his prophetic vision and prediction. His predictions of disaster, economics, events, disasters, and political issues have been remarkably accurate. He has been conferred with many awards and recognitions both internationally and nationally. He has been conferred with World Icon Award 2018 by the Prime Minister of Thailand in Bangkok.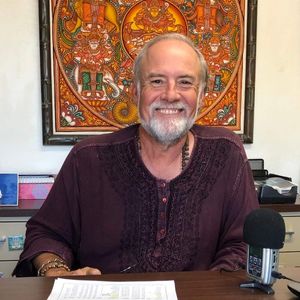 Dennis M. Harness is a professional Vedic Astrologer and lecturer who received his degree in psychological counseling at the C.I.I.S. in San Francisco, California. Dennis has studied both Eastern and Western astrological techniques for over thirty years. Dennis was a founding member of the American Board of Vedic Astrology and served as president of the American College of Vedic astrology, located in Sedona, Arizona, from 1999-2009.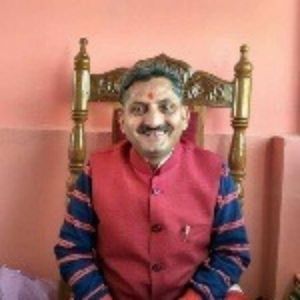 PP Rana is an astrologer and his predictions are always accurate or you can say never falls. He gives 100% authentic remedies thanks to his more than 20 years of experience. You can say he has great knowledge and he is an expert in Vedic astrology. He has also been awarded the astrology martand award. He has done his MSc and Ph.D. degrees from B.V.B in Mumbai. If you are looking for an astrologer for your horoscope and kundali, then PP Rana will be a great option for you.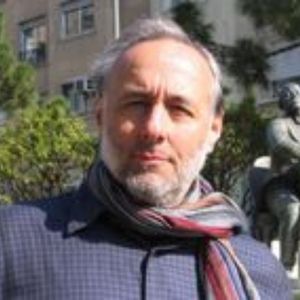 Stephen Arroyo is an author and astrologer and he is considered one of the top 10 astrologers in the world. He was born in Kansas City, Missouri on October 6, 1946. Eight books on psychological astrology have been written by Arroyo. His books have now been available in over 25 languages. He was invited as a guest speaker on events in North America, Mexico, and five European countries. And he taught astrology courses at four colleges in the United States.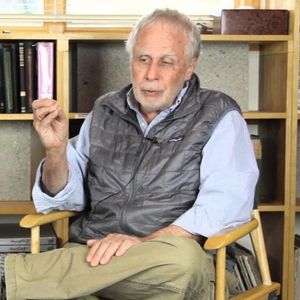 Over 40 years of experience, Michael Erlewine is a well-established astrologer known for his intellectual prowess and practical approach. Erlewine has had several careers. As a musician, he was active in the Michigan folk scene in the late 1950s and early 1960s. In 1977, He has founded Matrix Software. He was the person, who create programs for astrology on microcomputers and make astrological programs available to the astrological community.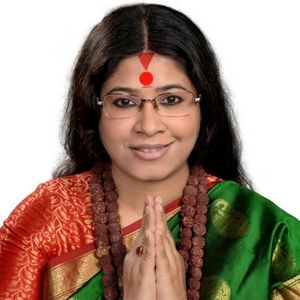 Dr. Sohini Sastri is one of the best female astrologers in India and she is the recipient of many best astrologer in India awards which include one in 2019. She is quite popular in Bollywood and industrialists. She said that an individual's life in this birth is a reflection of their karma or actions in their past life. She suggests to their clients and encourages them to find ways to fight their problems. Dr. Sohini Sastri has expertise in Vedic astrology and Vastu Shastra. Many people and their clients say she is the best Tantriks of India.
#12. VIJAYALAKSHMI KRISHNAN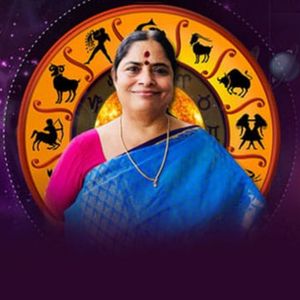 Vijayalakshmi Krishnan has helped thousands of people to overcome their difficulties in life and integrate them with their true path. She is an experienced astrologer with more than 20 years of experience. Her name counted in the world's best astrologer and her name ranks amongst the top 15 astrologers in the world. Her expertise lies in Numerology, Vedic astrology, and prediction of the future. She believes that our future can be influenced by our Karmas and action done in the past and present life. She has the excellent ability to understand the movement and placement of planets and nakshatras.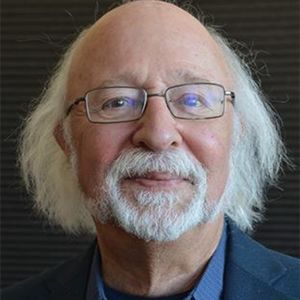 Steven Forrest is an American astrologer, author, and lecturer. He was born in 1949, Mount Vernon, New York, US. He is the author of dozens of astrological books and founder or you can say the ultimate guru of the school of Evolutionary Astrology. Steven has been called the top astrologer in the world due to his skills. He starts practicing astrology in 1976 and in 1981 was the year, he published the first book "The Inner Sky". In 1985 he won the Professional Astrologers Incorporated Award for his outstanding contribution to the art and science of astrology. He was nominated for a Regulus Award from the United Astrology Congress in 1992, 1995, and 2008. He is a great Vedic astrologer in the world.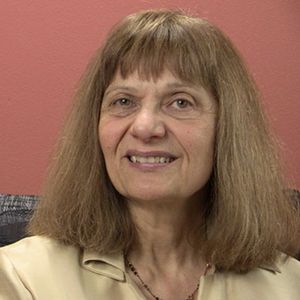 Since 1960, D. George studied astrology and she become a professional astrologer in the year of 1970s. She is a member of the Association for Astrological Networking and the National Council for Geocosmis Research (NCGR). She was able to create a unique combination of standard astrology and ancient techniques with her skills and innovative ideologies. She started her career in astrology just as an interest in asteroids and she is also known as "Asteroid Goddesses".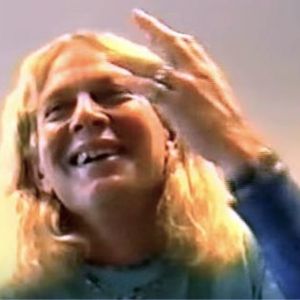 By the book "Pluto: The Evolutionary Journey Of The Soul" published in 1984, Jeffrey Wolf Green has taken the astrological world. He is the founder of Evolutionary Astrology and he first started to lecture on the revolutionary astrological paradigm in 1977. He said that I am inspired after receiving a dream from the spiritual master Swami Sri Yukteswar, Paramahansa Yogananda's guru. His name has been counted as one of the top astrologers in the world and most famous astrologers in America.
Here is the list of the world's best astrologers, and they are masters of Vedic astrology. In Vedic astrology, you can understand how human life connects with the movement and position of the planets w.r.t. time.
If you are curious to know about your future or you are interested in learning astrology, then these are the top 15 best Vedic astrologers in the world that help you a lot.