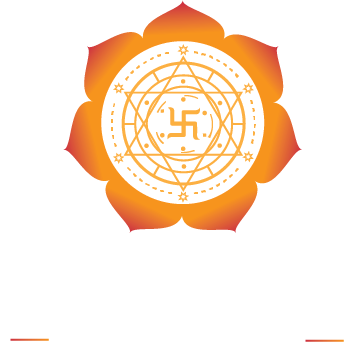 About Vedic Realms Astrology Philosophy
Vedic Astrology is a proven success key to understanding core self and provide clear simplistic answers to any problems or crisis with, around and within that an individual may be dealing. We guide you to obtain hidden and secret information in your horoscope which helps you with right insights to customise your path for holistic prosperity. It always starts beyond just understanding your horoscope, we help you find the reasons why you behave as you do, attract the kind of people you do, family you are born, career you choose, partner you choose, etc. Vedic Realms team, of expert Scholars, Practitioners, and Vedic Astrologers, help an individual structure lives you were born to live, be the guide which helps you in your business, career, family, love and life prosperity. Talk in person at your convenience by booking your private slot with the Vedic Gurus of Astrology from India. Vedic Astrology is a language of Sun, Moon, Planets, and relatability to each existing and yet to be born human-being. In Vedic Astrology, the signs of planets and aspects have a glyph, graph, pattern and matrix which represent list of keywords which our Vedic Astrologers will translate for respective individuals on their journey to mindful evolution.
We assure you to cleanse your core values to build your foundation of prosperity stronger and greater considering minimal changes to your present form of being and existence.
Our Vedic Practitioner and Vedic Coach will help you with combination of ritual and remedies to achieve your desired life goals. Every detail regarding your Vedic Astrology Chart will be revealed to you and will be kept in 'Strict Confidentiality' in our possession.
"All that we do and think, results in what we receive"
The dedicated Vedic Coach and Astrologer will guide an individual to overcome his/her personal crisis of anxiety, depression, wrongful deeds, society deprived, unlawful relationship, failed career, etc. The process our Vedic Coaches follow will need time and dedication from the respective individual for them to overcome any crisis and bring endless happiness. The Vedic Astrologer will study the individual's birth-chart and bring the analogy of your present and future life. The process is tough, the actions will be simple, and result will be astonishingly impactful for the rest of your life be positive and prosperous.
"Never repent on your choices, find the route to make it happen."
Your dedicated Vedic Coach will guide you out from a crisis in your career and will help you choose the right career which will bring ultimate accomplishments. The coaches will read and get the analysis from your astrology chart and help you understand all aspects of choices you made, decision which will bring fortunes and align your actions to structure your path to success. Our Vedic Astrologers and Coaches will enlighten your hidden talents which hasn't been explored and the nurturing those needs for the goal be achieved as desired by you.
""Relationship is attached to Karma, for it brings prosperity within.""
The dedicated Vedic Relationship Coach & Counsellor will structure your crisis and choices which has made it bitter and examine the fallout in a dedicated online session. They will understand each aspect of both the partners and align to practice rituals and discipline to form the foundation of positivity. Even when someone is making the choice of getting into a new relationship can be analysed on studying through both of their Vedic Astrology Charts. We assure you success with your right participation and trusting your Vedic Coach with full capacity of your soul and mind.
"Believing in self enlighten your thoughts to align your actions to positive results."
We all desire for success and prosperity but little does anyone do to set the right path or be guided well enough for the desired results. Our Vedic Astrologer tell us that just dreaming never helps, but it is required only to help you align your action towards the desired goal. Our dedicated Vedic Coach helps you through in all mediums of your effort to inscribe your success story and help it be sustained throughout your lifetime. The dedicated Vedic Coach will ensure your family too is aligned in this process for no distraction and no external hindrance be affecting your growth.
"MINDFULNESS AWAKENS YOUR SELFLESS, SERENE, SACRED ELEMENTS TO ELATE YOU AS A HOLISTIC BEING."
I haven't changed but my emotions and actions differ from my previous self. It feels like I have attained Moksha
Doing everything the same but changing my ways and intent, helped me attain fulfilment. Kudos to the Vedic Realms Team
Addiction took me away from my family, career and eventually life. I just stopped living till I made that call to Vedic Realms. I just can't thank God enough for getting me to the Vedic Realms Team.
I whole heartedly recommend Mr. Dash to be my family astrologer .Thanks lot from my whole heart for your accurate prediction. I got my first job within your predicted time.
Regards
"TALK TO YOUR ASTROLOGER"